Unlocking Self-Confidence:
How Tutor Teach Empowers Students to Achieve Their Full Learning Potential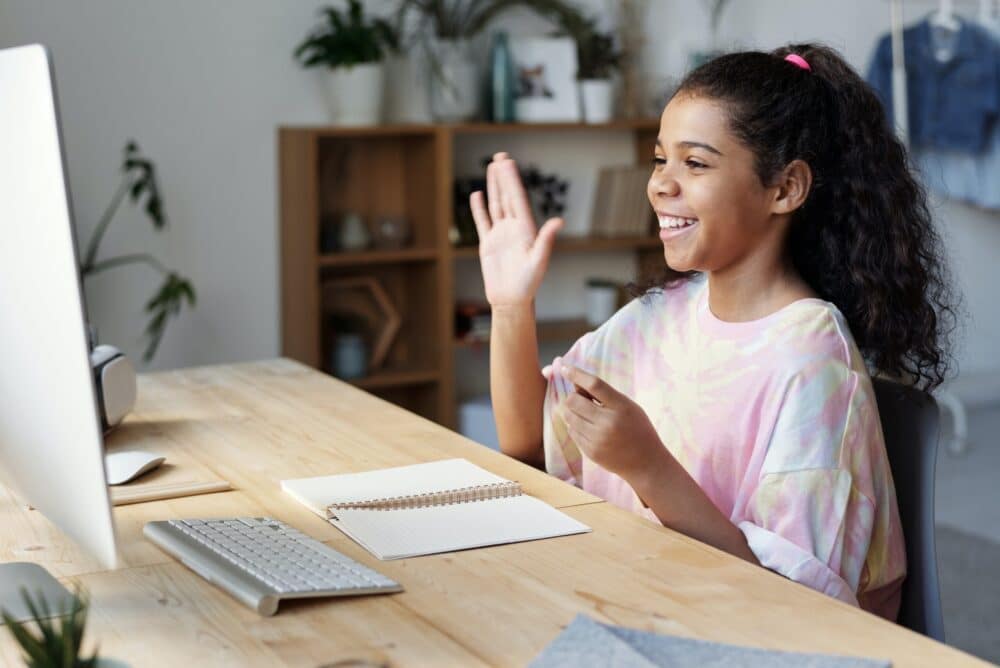 This is how we propel learners forward
In the realm of education, there is a force that often remains hidden, yet has the power to make or break a student's progress: self-confidence. It's that intangible spark that propels learners forward, igniting their curiosity and driving them to conquer challenges. 
However, self-doubt can creep in, creating formidable barriers that hinder growth and stifle achievement. At Tutor Teach, we understand the transformative role self-confidence plays in learning. Our innovative approach has consistently and predictably unlocked self-confidence blocks, propelling students to unprecedented levels of success and unleashing their true learning potential.
At the heart of Tutor Teach lies a fundamental belief: every student possesses unique talents and capabilities waiting to be nurtured.
Our dedicated team of experienced tutors understands that building self-confidence is key to unlocking these hidden abilities. We don't just focus on imparting knowledge; we go beyond that, instilling confidence in our students by creating a safe and supportive learning environment.
Our tutors are more than just subject matter experts; they are mentors, cheerleaders, and guides on the path to self-assurance. Through personalized attention, they identify and address the specific challenges faced by each student. By leveraging evidence-based teaching techniques and tailored strategies, Tutor Teach empowers students to conquer their self-doubt and embrace their innate potential.


One of the pillars of our success lies in fostering meaningful connections between tutors and students. We understand that building trust and rapport is essential for unlocking self-confidence. Our tutors take the time to get to know their students, discovering their unique strengths, interests, and learning styles. By forging a genuine connection, our tutors create an environment where students feel valued, understood, and supported.
But it doesn't stop there. Tutor Teach goes the extra mile by incorporating mindset coaching into our tutoring programs. We firmly believe that success starts with the right mindset, and our tutors skillfully guide students to cultivate a growth-oriented outlook. Through targeted exercises and positive reinforcement, we help students develop resilience, embrace challenges as opportunities for growth, and overcome self-limiting beliefs.
We embrace a holistic approach to education, recognizing that self-confidence is not solely derived from academic achievements
We tap into students' passions, interests, and hobbies, integrating them into the learning experience. By doing so, we create a dynamic and engaging environment that nurtures self-expression and fosters a sense of pride and accomplishment.
Our track record speaks for itself. Time and again, Tutor Teach has witnessed incredible transformations in our students. We have witnessed once-shy individuals blossom into confident speakers, struggling learners evolve into top performers, and self-doubt melt away to reveal newfound self-assurance. These are not isolated cases; they are the predictable outcomes of our carefully crafted methodology.
When students break free from the shackles of self-doubt, the possibilities are limitless. With their newfound self-confidence, they tackle challenges head-on, embracing the joy of learning and realizing their true potential. Tutor Teach is proud to be the catalyst for such transformations, empowering students to become resilient, self-assured, and lifelong learners.
If you're ready to unlock your true learning potential and embark on a transformative educational journey, join Tutor Teach. Together, we will conquer self-doubt, ignite your self-confidence, and unleash your untapped abilities. Experience the Tutor Teach difference and unlock a world of endless possibilities.