Our Commitment
to Excellence
is your key to better learning and everyday breakthroughs
students tutored Since 2019
From Successful Students & Parents
"The more that you read, the more things you will know. The more that you learn, the more places you'll go."
― Dr. Seuss
---
Tutor Teach was started with our students, and their families in mind! You can't teach passion and dedication. Our instructors are vetted to have qualities that far exceed a typical tutor. Our instructors are subject-matter experts. We get to know our students for exactly who they are, what their goals are, and we customize their lessons so they truly look forward to their time with us.
Tutor Teach has exceptional retention, in that our students CHOOSE to stay with their instructors. Our students become instantly engaged, yearning for more from their hand-picked instructors.

Experienced tutors dedicated to giving every student an unforgettable educational experience. Our approach uses curriculum-based expertise and tailored student evaluation to build confidence and learning skill-set in tandem.
We have a group of dedicated instructors who specialize in the courses that they teach. Be it an early elementary teacher specializing in early literacy, or a high school Chemistry 30 instructor, we have an instructor for every subject in both English and French!
We vet our instructors by putting them through vigorous interviewing and vetting measures to ensure you receive the best! We only hire instructors we would trust with our own children. Our tutors provide customized lessons, both individually and for cohort/groups.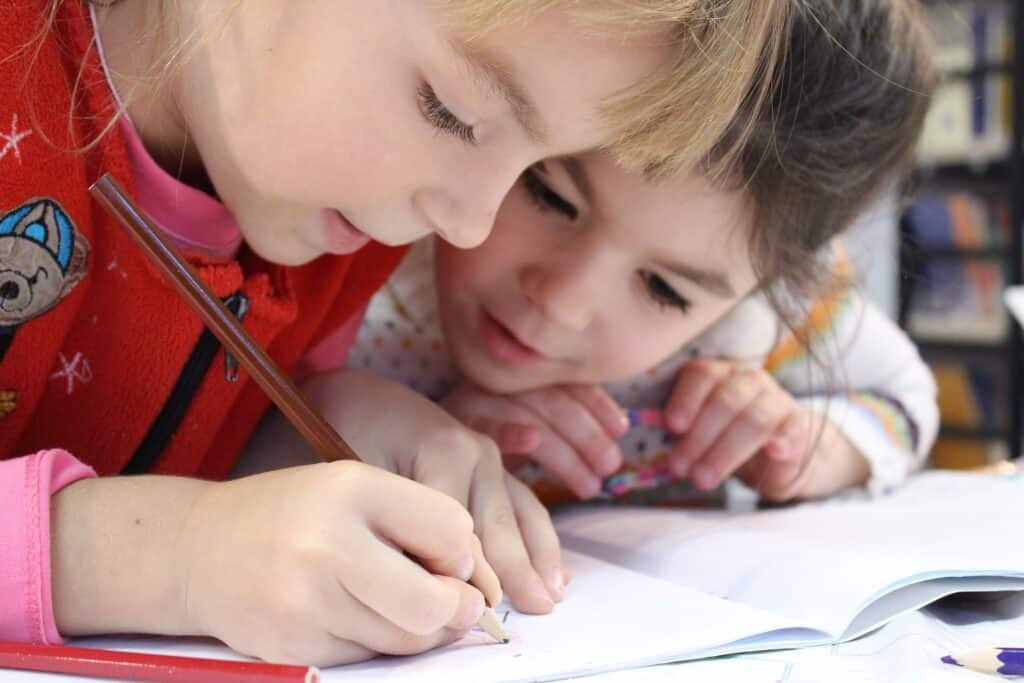 "Having three little ones of our own, we really understand the importance of accessible learning opportunities in the development of confidence. Tutor Teach stemmed from the idea of providing customized and accessible support. We wanted to create a space where students could feel supported no matter what their learning style. Often learning challenges are seen as limitations and we really wanted these challenges to develop into strengths. Having tutored in the past I could see how a child can make significant progress when presented with the right opportunities. As a tutor I was able to help build my student's confidence in being able to learn concepts that seemed impossible in the past. This got me greedy for more, I started taking on more students only to realize I couldn't do this alone. With my husband Greg we were able to create a team to be reckoned with. We are Tutor Teach your one stop shop for various learning opportunities. Come learn with us!"
– Lara Courtepatte
Co-Founder, Tutor Teach
Meet The
Founders
We are passionate about helping our future generations empower themselves to thrive